Laura Wolf
Director
Laura Wolf is the Director of Wolf's Performing Arts and Wolf's Twirlers, which she founded in 2000. Laura is a graduate of Penn State University, where she studied International Politics, business and dance and performed for four years as a member of the "Touch of Blue" majorette squad with the Penn State Blue Band. Laura's other performing credits include 3 years touring with the Drum Corps International Finalist, Suncoast Sound Drum and Bugle corps out of St. Petersburg, Florida, the Winter Guard International World Champions, Blessed Sacrament Color Guard out of Cambridge, Massachusetts, the WGI University Class Champions, Penn State Syndicate and WGI finalist Threshold of West Chester, Pennsylvania. Since then, Laura has had the honor of instructing award-winning performing arts groups including dance teams, color guards, cheer teams and majorette groups, both indoors and out, for over 26 years.

Michelle Plush
Advanced Twirling Insturctor
Michelle Plush has grown up with a baton in her hand twirling for the past 25 years. Michelle began with the marching corp, the Fishertown Ridgettes (which she also instructed) from Bedford County and then went on to twirl at Chestnut Ridge High School. She's studied under WVU feature twirler, Linda Castrovilla, and Pam and PJ Maierhofer (Penn State's Blue Sapphire for the past 5 years and National Twirling Champion). Michelle also held the position of feature twirler at the California University of PA from 2000-2004. This is her sixth year with Wolf Twirlers. Michelle is skilled at 1-2-3-4 batons, 1-2-3 fire, 1-2 hoops, ribbon and swing flag.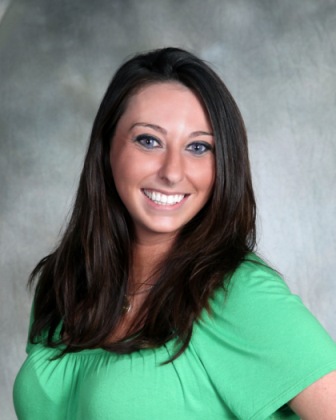 Caitlin Felker
Hip Hop Instructor
Caitlin has worked with famous Hip Hop dancers Nick Bass, Chase Bienz, D-trix from America's Best Dance Crew and Melody from So You Think You Can Dance among many others. Caitlin instructs both recreational hip hop classes and 3 competitive hip hop teams (State & National Champions) in addition to Zumbatomic and Zumba classes with Wolf's
Chelsea Lightbourne
Dance Instructor
Chelsea comes to Wolf's Performing Arts with many years dance experience at Charlene's School of Dance, study at renowned dance program Point Park in Pittsburgh, a national tour with the Dance Caravan, study with the Radio City Music Hall Rockettes and classes with acclaimed Hip Hop performer Mr. Wiggles. Chelsea instructs competitive and recreational hip hop with Wolf's Performing Arts.
Heidi Shoemaker
Voice & Cheer Coach
Heidi comes to Wolf's Performing Arts with a Bachelor of Science in Music Education (Emphasis in Voice) from Clarion University and a Bachelor of Arts in Creative Expression from Juniata College. Heidi has studied the Kodaly, Orff and Suzuki methodologies and can help your budding singer in his/her personal growth, audition skills and performance pieces. Heidi is also available to work with advanced singers and adults. In addition to voice, Heidi also brings 12 years of cheer experience to the WPA cheer teams in her position as cheer coach. Heidi is also available for private tumbling lessons.
Stacy Crynock
Cheer Coach
Stacy Crynock began cheering at age 10 for Cresson Indians Football and also cheered for Cresson on their competitive squad through 8th grade. Following a cheer career-ending shoulder injury from a car accident preventing her from tumbling, Stacy continued to be an avid softball player. She played softball through high school, including fast pitch and tournament teams. Stacy has coached local and all-star cheer since 2010/11 with Wolf's AllStar Cheer and now with HotCheer Allstars Wolf's Gym.
Denise Crynock
Cheer Coach
Denise was born and raised in Ajo, Arizona. After graduation she joined the United States Army, where she spent 7 years training and leading Soldiers. She was involved in numerous deployments earning multiple awards, achieving the rank of Sergeant. While in the Army Denise also coached the local youth teams on post, as well as, coached and participated on many of the intermural teams offered by the Army's Recreation and Morale units. After leaving the military Denise moved to Pennsylvania with her husband, 2 daughters, and son. She has continued to coach many of the local youth teams in the area and is proud to be able to bring over 20 years of coaching experience to the table. She has coached for HotCheer Wolf's Gym since 2013 and is proficient in teaching cheerleading tumbling through level 3. Denise participates in multiple cheer and tumbling training sessions throughout the year to increase her knowledge of the sport and to provide excellent instruction for the athletes she coaches. Denise is also available for private lessons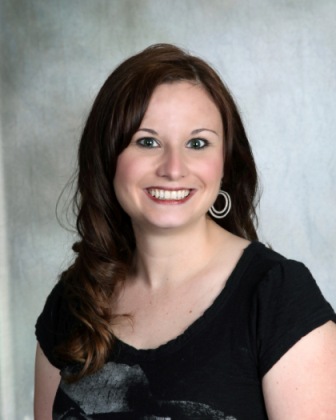 Kerin Stager
Dance, Cheer & Adult Fitness Instructor
Kerin Stager, mother of dancers/ twirlers Mykenzie and Brooke Stager, has been teaching with us since 2010. Kerin has 11 years of previous experience in Ballet, Tap, Jazz, Modern and Lyrical having danced at Charlene's School of Dance as well as 12 years of experience in cheer having performed on a nationally-ranked team as well as instructed cheer clinics for Cheer USA, a cheer company based out of Chicago. She was invited by the Universal Cheer Association to cheer at the Orange Bowl and in England for the Queen. Kerin also earned her Aerobics Instructor Certification from the American Sports and Fitness Association. Kerin currently instructs Ballet, tap, jazz, lyrical,"Mommy and Me", and Creative Movement.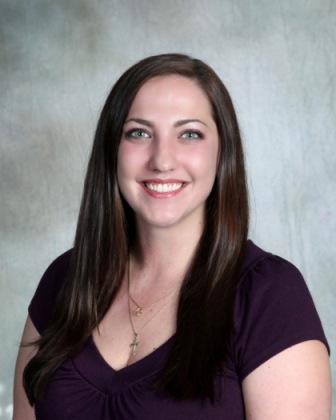 Kelli Brown
Dance Instructor
Kelli graduated from St. Francis University with a degree in Elementary/Special Education as well as Social Work. She is currently attending Graduate school at Edinboro University for Special Education/Behavior Management. She has 24 years of dance experience from Renee's School of Dance, Charlene's School of Dance and Bertolino Dance Company where she studied ballet, tap, jazz, pointe, lyrical, and modern. After graduating high school, Kelli taught ballet for Bertolino Dance Company for 7 years. Following a few years out of town, Kelli returned to the area and now teaches ballet, tap and creative movement for Wolf's Performing Arts.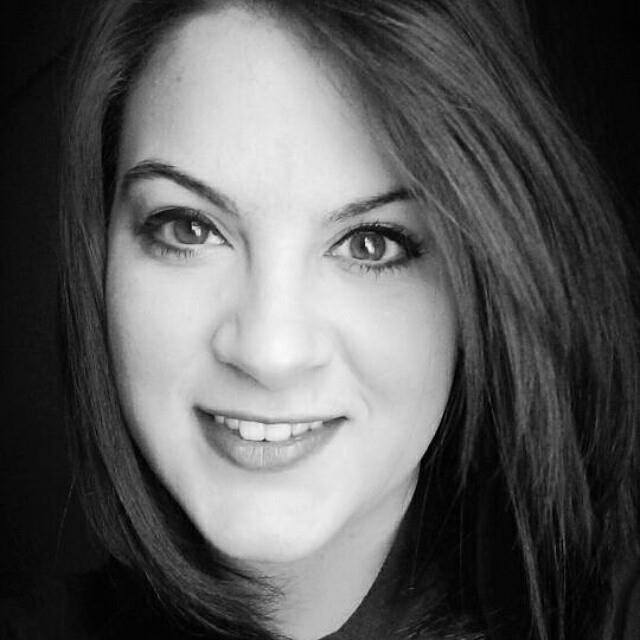 Amanda Ferguson
Baton & Color Guard Instructor
Amanda is currently finishing her Bachelor's Degree in Business Administration: Marketing and Entrepreneurship at Mount Aloysius College. She started at Wolf's joining the Wolf's Twirlers team and has been twirling for over 10 years. While twirling on a competitive team she joined Central Cambria's Marching Band color guard for 5 years, and now is the Assistant Coach for the group. She currently works at Wolf's Performing Arts as an Office Assistant and teaches Competitive and Recreational Baton and Color guard classes. Amanda is also a Volunteer Firefighter for Dauntless in Ebensburg, PA.
Amanda Pribulsky
Tumbling Instructor
Amanda will be working as both a cheer coach and tumbling coach, being proficient in coaching up to Level 5 tumbling skills. Amanda was a cheerleader all her life and competed in both grade school and college. She coached tumbling and gymnastics for Uzelak Gymnastics and also works as a TSA as well as being a volunteer fire fighter. Amanda is also available for private lessons.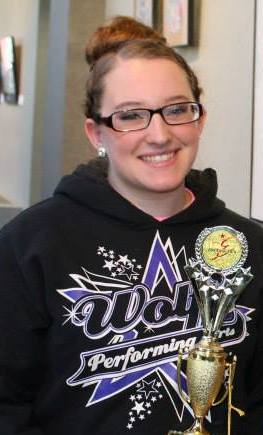 Michaela Hanlon
Baton & Dance Instructor
Bio Pending
Erica Reed
Baton Instructor
Bio Pending.
Kim Bednar
Office Assistant
Bio Pending.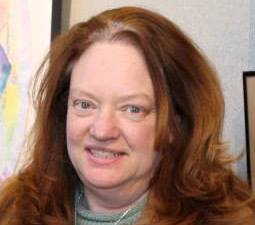 Ramona Hanlon
Office Assistant
Ramona Hanlon, mother of Lenee, Michaela and Jenelle, has been a twirler, dancer and cheer Mom for many, many years. Ramona is a great help in all artistic projects for our studio and will be available to answer questions, help with payments and assist parents during class times.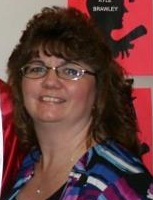 Tracy Eckenrode
Office Assistant
Tracy Eckenrod is the mother of Amanda and Brandy Eckenrod - long time twirlers with Wolf's and now cheerleaders and dancers! Tracy has graciously agreed to help us with our office assistant work overflow and can be found at practices most days of the week.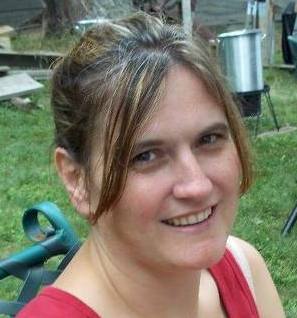 Dorothy Bailey
Fundraising Coordinator
Dorothy, mother of dancers Allison and Amber Bailey and Branch Manager of the S&T Bank in the Mini Mall, is our new Fundraising Coordinator. Dorothy took over the position of Fundraising Coordinator in May of 2013.